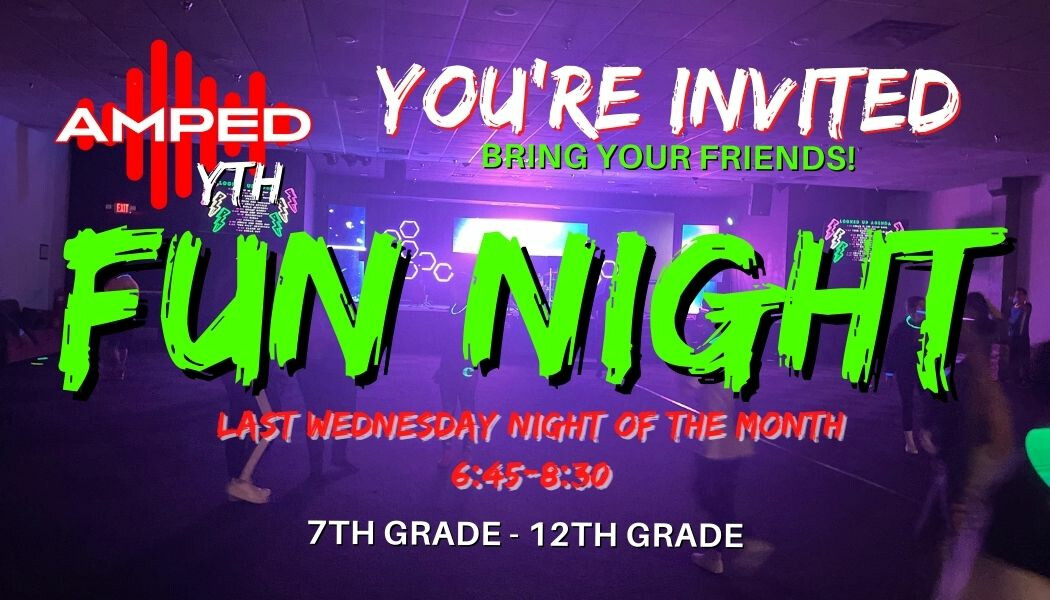 Last Wednesday of the month, 6:45 PM - 8:15 PM
On the last Wednesday of every month, we will have a Youth Fun Night at 7:00 pm!
This will be a recurring event where youth are encouraged to bring a friend. Games and activities will be planned and run by youth leaders.