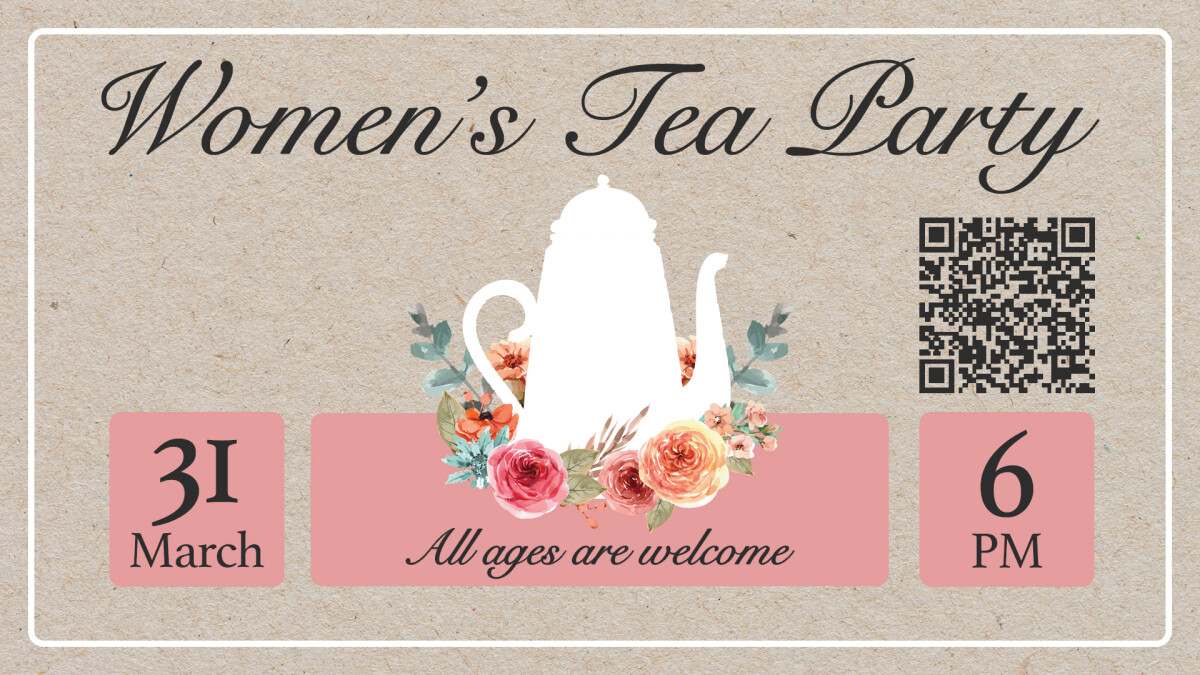 Friday, March 31, 2023, 6:00 PM - 7:00 PM
Our women's ministry will be hosting a Women's Tea Party!
Join us on Friday, March 31st at 6:00 pm here at the church!
There will be prizes given out for the cutest hat, best dressed, and the cutest teacup! This tea party is for women of all ages!