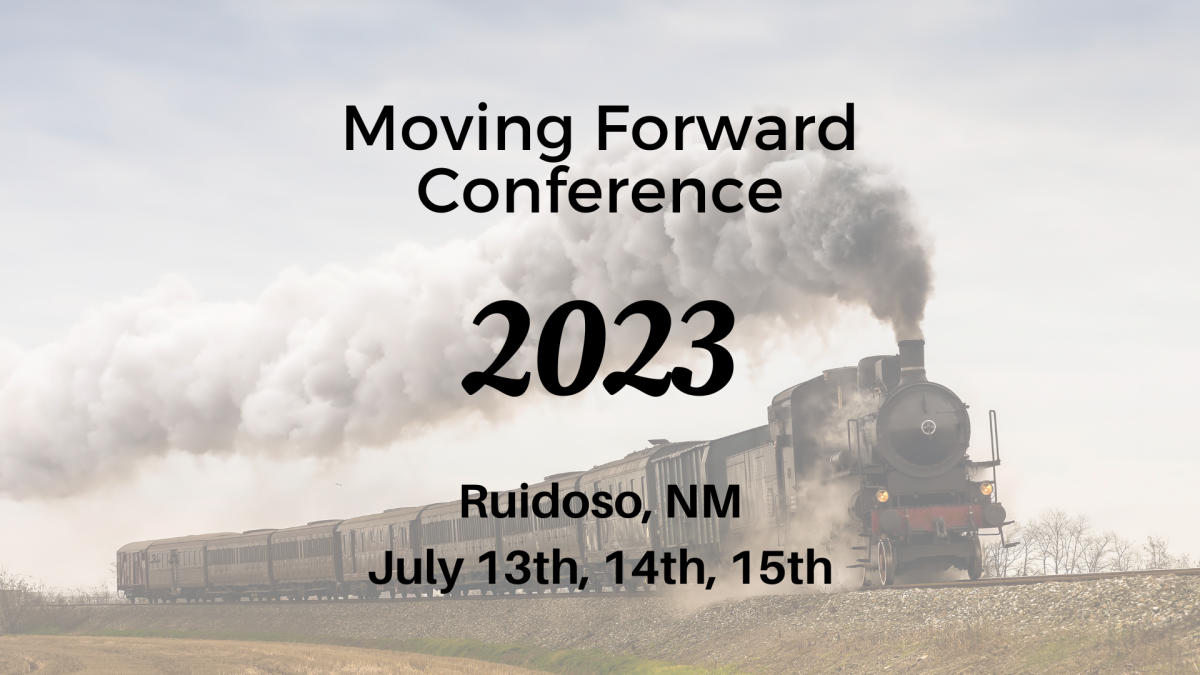 Thursday, July 13, 2023 - Saturday, July 15, 2023
Throughout this retreat, we will discover how to MOVE FORWARD and put our trust and faith in Jesus. The theme this year is "Moving Forward in Hope & Promise".

We will have a children's church available during the conference! Children 12 and under are free.

TITLE: Moving Forward in Hope & Promise
DATES: Thurs, July 13th - Sat, July 15th
LOCATION: Ruidoso Convention Center
Preferred Hotel: MCM Elegante Lodge & Resort
Campsite for Campers: Recreation Village RV

Cost:
Adults: $40
18 and Under: $20
12 and Under: FREE
Registration fees are non-refundable.
CLICK HERE TO REGISTER NOW

Please note that each individual in your party will need to be registered separately. If you are registering for the congregation in your church - please contact Natasha Valencia (505)382-2717