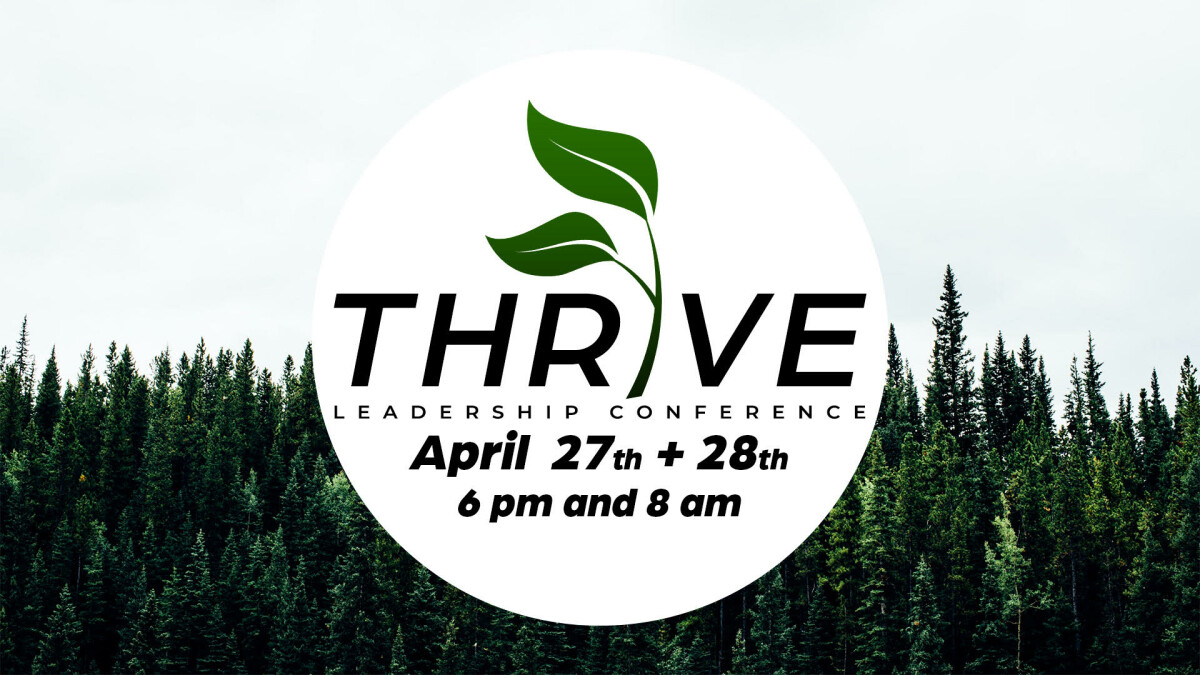 Thursday, April 27, 2023 - Friday, April 28, 2023
Join us for this year's THRIVE Leadership Conference which will be hosted at Calvary Chapel New Harvest!

This conference is for ALL leaders in the church - senior pastors, assisting pastors, production managers, administrative assistants, children's directors/teachers, and more!

We look forward to seeing you THRIVE at this conference!