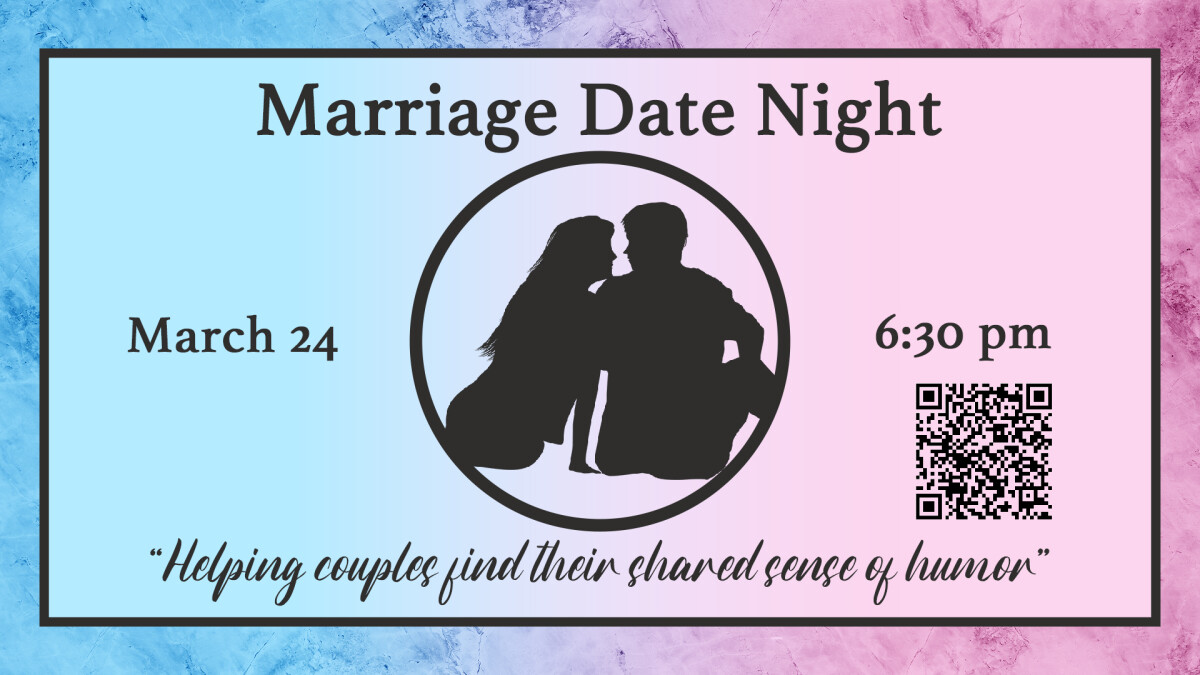 Friday, March 24, 2023, 6:30 PM - 7:30 PM
ATTENTION all married couples! Our first married couples date night will be taking place on Friday, March 24th at 6:30 pm here at the church!
We will be meeting in the youth sanctuary for some fun, and fellowship and to watch a short video from Pastor Ted Cunningham on prioritizing your marriage and helping couples find their shared sense of humor.
There will be childcare provided.