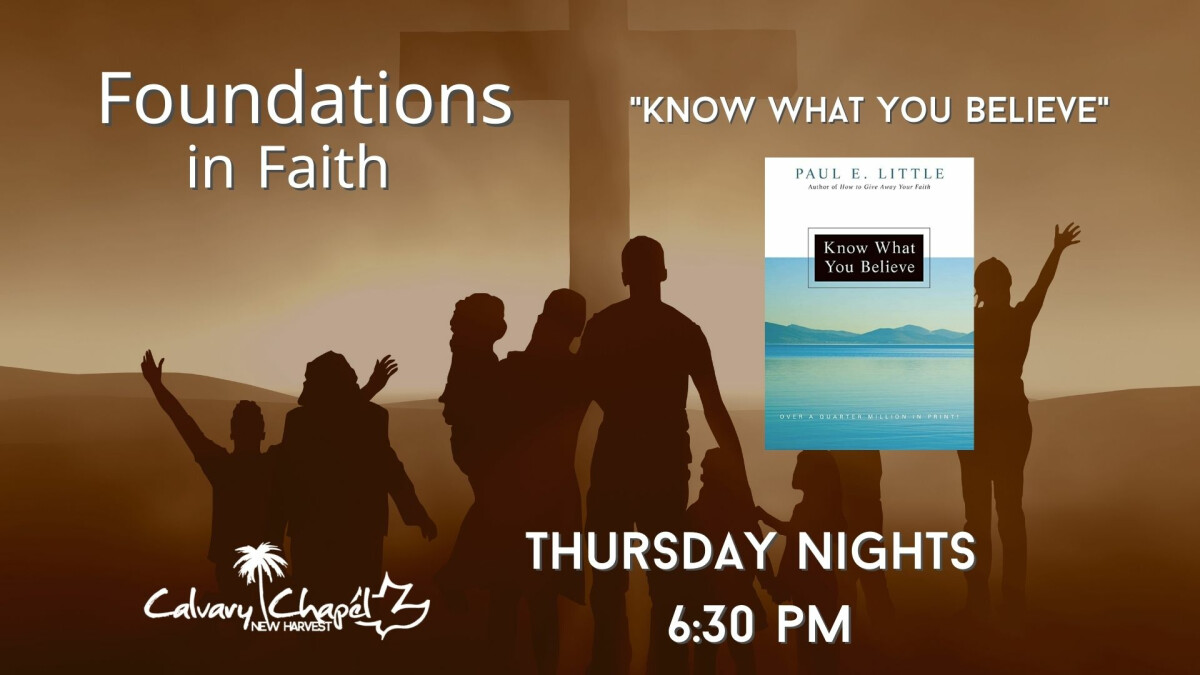 Every Thursday, from 01/05/2023 to 03/09/2023, 6:30 PM - 7:30 PM
Foundations in Faith - "Know What You Believe" (CLASS)
We will begin our foundations in faith class in the new year! In this class, We will learn more about God, Salvation, and much more. Please join us whether you are new to the faith or you want to review and strengthen your beliefs. The first class will take place on Thursday, Jan 5th at 6:30 pm and will be held weekly. A book is needed for this class, so please see the bookstore for your copy!
Starting January 5th at 6:30 pm
The book is available at the Heavenbound Bookstore or you can purchase your own digital copy wherever you buy ebooks.