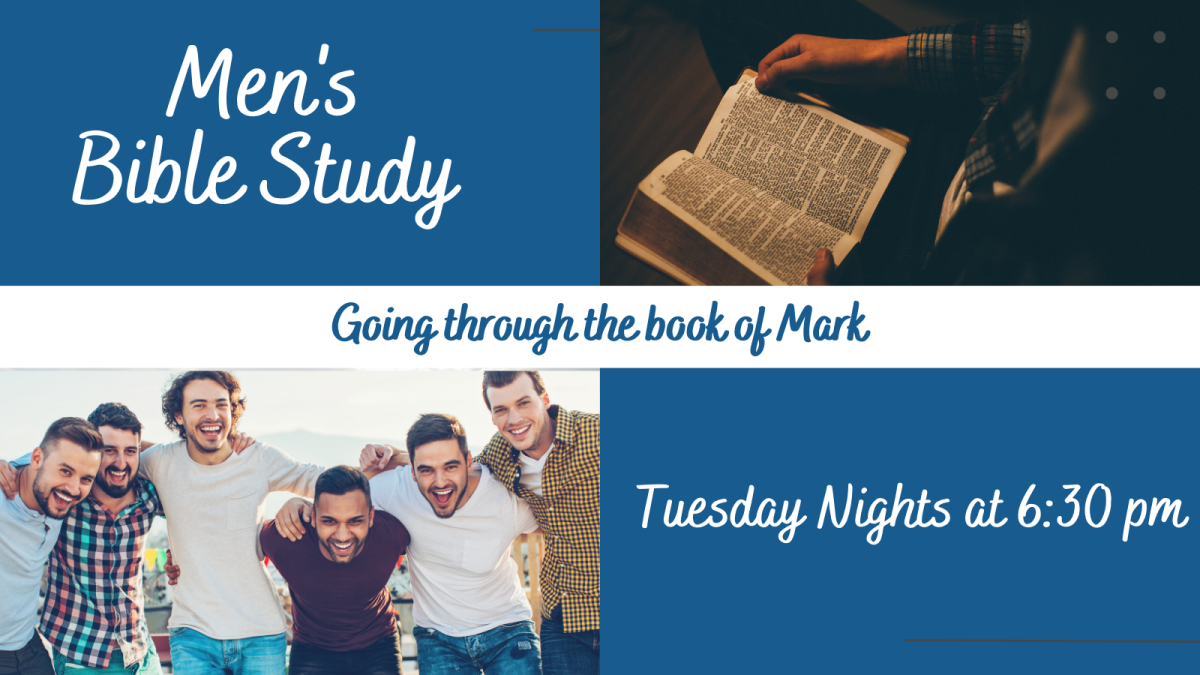 Every Tuesday, 6:30 PM - 8:00 PM
We extend a warm invitation to men of all ages to join us every Tuesday evening at 6:30, beginning January 10th. Our group provides a welcoming and supportive space for men to grow in their faith and deepen their relationship with Christ.
Our study will focus on the book of Mark, and we encourage all attendees to bring their Bibles for an in-depth exploration of God's Word.
In addition, we offer a Women's Bible Study during the same time slot, providing a wonderful opportunity for your wife or female family members to join in fellowship and study of the Bible.
We believe that sharing in worship, prayer, and study of the Word of God with other believers is essential for spiritual growth and building meaningful relationships within our community. We welcome all men to come and join us on this journey of faith.