Our Team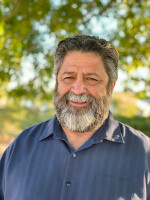 David Maestas
Senior Pastor
Pastor David Maestas is native to New Mexico. He grew up in Belen, New Mexico where he graduated from high school. David was born in the 60's and grew up living a life apart from God. Drugs and alcohol were a part of his life, until one drunken binge sent him to the ER after having a major seizure.
It was then that David responded to the gospel and began his relationship with Jesus. He surrendered his life and left his life in God's hands. Over the years, David began to serve the Lord allowing God to guide and direct.
Many great pastors like David Rosales, and his own brother Paul Maestas from Calvary Chapel Tecate, Mexico spoke into his heart. By their lead, he started a bible study in his home in 2005.
That bible study of a few, began Calvary Chapel New Harvest. CCNH has been serving the community of Los Lunas for over 17 years. David has been supported by his wife Catherine. Together they have four grown children and nine grandchildren.
Pastor David's heart has always been to be transparent from the pulpit while teaching God's word. Pastor David can be found ministering through the radio on KLYT daily. His podcast "Living it Out" can be found on Apple Podcast or Spotify where he continues to teach the Bible in a simple line-by-line, verse-by-verse style.
Natasha Valencia
Administrative/Event Coordinator
Natasha Valencia is the administrative assistant, event coordinator, and social media manager at CCNH. Natasha is currently married to her high school sweetheart "Jakie".
Natasha has attended CCNH since 2017 and rededicated her life in January of 2018. Natasha felt called to serve God as a barista in the Oasis Cafe from 2018 - 2021 where she learned not only how to make coffees but also how to connect with people and build relationships.
In 2021 she felt called to use her gifts of administration and event coordination and stepped out of the cafe to become the administrative assistant and event coordinator for CCNH where she assists in scheduling events, coordinating meetings, and more! Throughout the year Natasha began helping with managing the social media for the church to advertise upcoming events and spreading God's word through online platforms.
In Tash's free time she enjoys camping, fishing, spending time with family, friends and her three pups. She says "Keep your eyes focused on the Lord and he will guide and direct you to the path he wants you to take."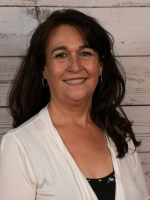 Edwina Salazar
Children's Director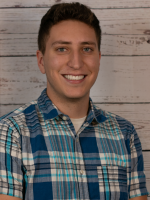 Jacob Valencia
Sound/Engineering
Jacob Valencia is the Sound Engineer and IT Manager at CCNH. Jacob is currently married to his high school sweetheart, "Tashie" and is pursuing a Master's Degree in Cybersecurity.
Jacob has attended Calvary New Harvest since he was young, and made the decision to rededicate his life on January 2018. Shortly after rededicating his life, Jacob felt called to ministry and the Lord put on his heart to use his engineering and IT skills and he followed.
Jacob enjoys doing stage design, lighting, and overall production. He says "This Field is never-ending so I just take it step by step with God's hand over me!". In Jacob's free time he enjoys gaming, being outdoors, hanging out with his three pups, and wife, and working in the backyard!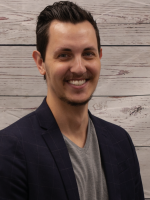 Daniel Feola
Worship Leader / Production Manager
Daniel Feola has a wonderful wife Lauren and two amazing little girls; Isabella and Anastasia. He has been married for seven years now and grew up in New Jersey before moving to New Mexico.
Daniel loves to read and study new things. At New Harvest Daniel is the Worship Leader and Production Manager, Daniel has been working in churches for 12 years now, and loves spreading the good news of Jesus. One of his favorite scripture verses is 12:1-2 (CSB).
Daniel says "New Harvest is a remarkable church filled with genuinely wonderful people. The welcome my family has received by being here has truly shown me the heart of a church pursuing Jesus."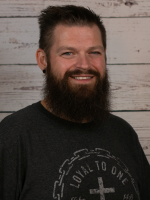 Jeremiah Brown
Youth Pastor
(505)866-9832


Jeremiah was born and raised in the heart of the Appalachian Mountains in Eastern Kentucky and migrated to central Kentucky after graduating to find a job. Pastor Jeremiah met the love of his life, Shelley and they have now been married for 16 years and have 2 amazing boys together, Jonah and Miles.
Pastor Jeremiah and his family began attending Calvary Chapel New Harvest in 2014 and each started serving in 2018. For the last few years, he has been leading the Youth group as he follows God's direction in making sure they are staying true to the Great Commission in Matthew 28:19, teaching these youth how to build a real relationship with Jesus and also how to make disciples that make disciples that make disciples.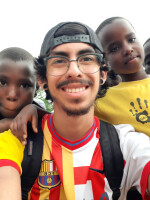 Elijah Estrada
Maintenance Manager